Packaging, Food Sanitation, and Food Processing Devices
Ultrasonic dot-line sealer
What types of materials can be welded with ultrasonic sealers ?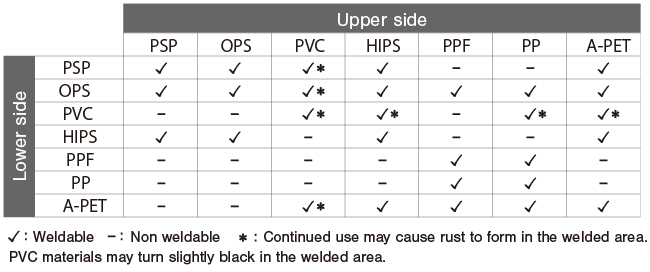 PSP : Polystyrene Paper
OPS : (Biaxial)Oriented polystyrene
PVC : Polyvinyl chloride
HIPS : High impact polystyrene
PPF : Talc field polypropylene
PP : Polypropylene
A-PET : Amorphous PolyEthylene Terephthalate
*Note: Depending on the type and thickness of the materials, the weldability and weld strength will change.
We offer the sealing test with your materials, please contact us if you need.
We will sealing test of your sample materials you send to us and inform you of the results.
For inquiries, please contact us at https://asahi-packaging.com/inquiry/
---
[Related column -Sealing tests of various materials with ultrasonic point sealer QP-01]
https://asahi-packaging.com/post-sealing-test-with-ultrasonic-point-sealer/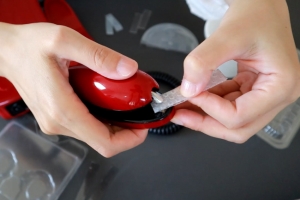 ■Product details
Ultrasonic sealer
https://asahi-packaging.com/genre/ultrasonic-welder/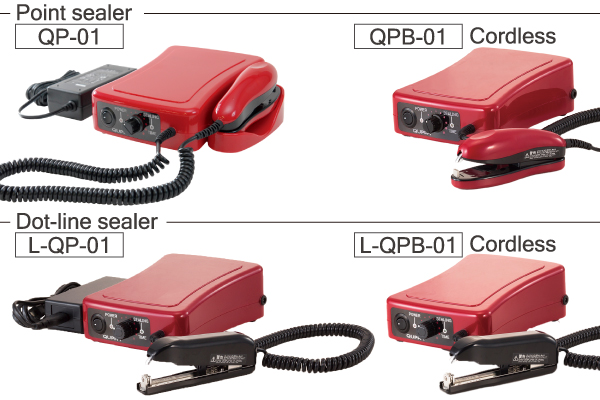 We seek new merchandise for the Japanese market. We would like to help you deliver your products to Japanese customers utilizing our broad sales network in Japan. Contact us by email or the contact form below.
Packaging, Food Sanitation, Food Processing Devices, and Healthcare products

TEL:+81-52-671-5193

TEXTILE INDUSTRY-related

TEL:+81-76-423-8154