Packaging, Food Sanitation, and Food Processing Devices
Hand Wrapper
What is the difference between U-45PN/U-450JP and B-45PN/B-450JP ?
U-45PN/U-450JP are open type in which the film is placed outside the unit.
It is a standard model with easy film setting.
B-45PN/B-450JP are box type, in which the film is placed inside the unit.
This type is designed to prevent dust from getting on the film.
The machine is recommended for use in smaller spaces because of its shorter depth compared to U-45PN/U-450JP.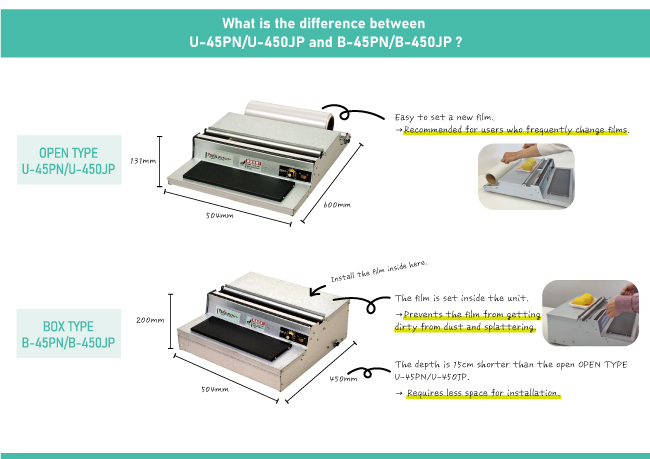 【Click here】Download the document
■Product details
Hand Wrappers
https://asahi-packaging.com/genre/hand-wrapper/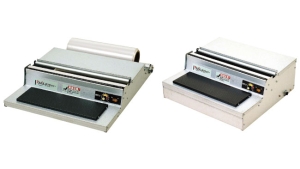 We seek new merchandise for the Japanese market. We would like to help you deliver your products to Japanese customers utilizing our broad sales network in Japan. Contact us by email or the contact form below.
Packaging, Food Sanitation, Food Processing Devices, and Healthcare products

TEL:+81-52-671-5193

TEXTILE INDUSTRY-related

TEL:+81-76-423-8154