Column 2023/09/29
Features of Fish bone tweezer
Easy to grip
In using our Fish bone tweezer Ⅲ, hold the grip with the entire palm of the hand and remove fish bones.
Normal tweezers are gripped with only the index finger and thumb, which makes operators easily fatigued.
Fish bone Tweezers III are used by gripping with the entire palm of the hand, which is less tiring than the tweezer type, which is gripped with only the strength of two fingers.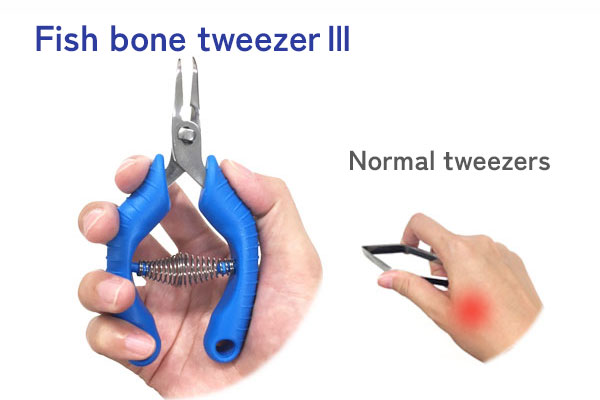 The curved tip enables pinching of a target bone only, without damaging the fish meat.
The curved blade makes it easy to see the tip from above and helps the operator remove targeted fish bones. It prevents fish meat from being damaged and helps keep the quality of products.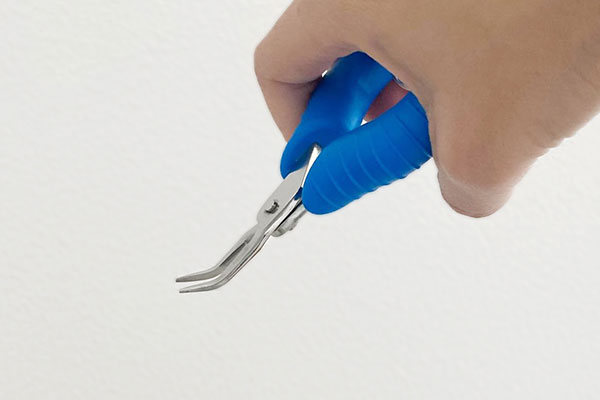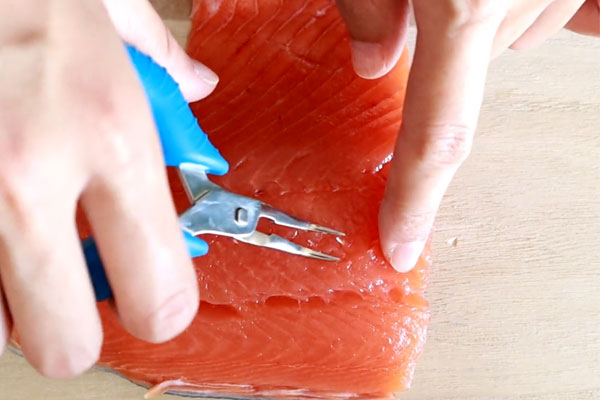 Remove fish bones without breaking
The tip of the blade is designed to prevent breaking of fish bones when pulling them out.
The blade tip has surface area, so the fish bone will not be cut even if it is firmly clamped and pulled out.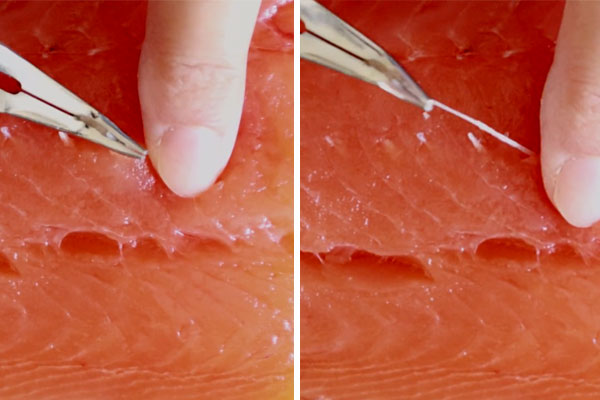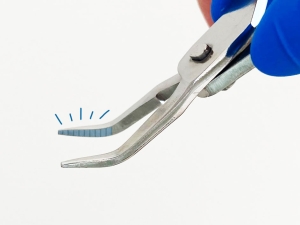 Easy to wash and sanitize
Fish bone tweezer Ⅲ can be disassembled for washing. Dirt can also be removed from the overlapping parts of the blades.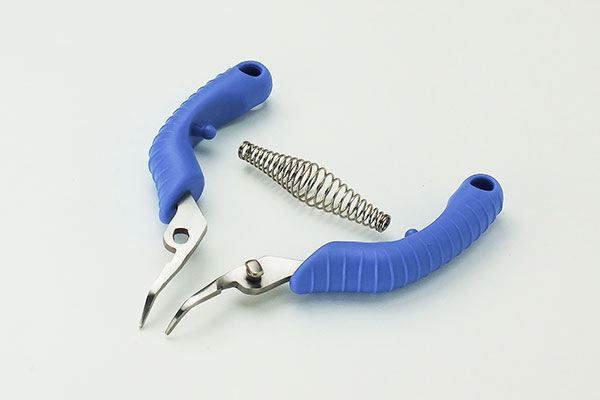 Fish bone tweezer Ⅲ is used all over the world
Fish bone tweezer Ⅲ is used in processing plants and fresh fish stores around the world.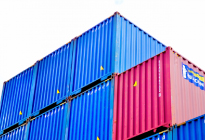 ■Video
■Product details; https://asahi-packaging.com/products/products-4537/
**Please contact us for the price.
WhatsApp; +81 80-3582-0737
e-mail; info_e@asahi-sg.co.jp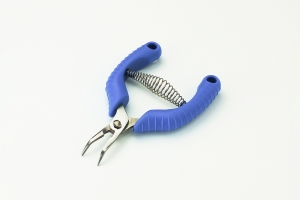 We seek new merchandise for the Japanese market. We would like to help you deliver your products to Japanese customers utilizing our broad sales network in Japan. Contact us by email or the contact form below.
Packaging, Food Sanitation, Food Processing Devices, and Healthcare products

TEL:+81-52-671-5193

TEXTILE INDUSTRY-related

TEL:+81-76-423-8154