Column 2023/09/25
Making Halloween decorations using felt and ultrasonic welder QP-01
Summer is over and you are probably starting to think about Halloween decorations and costumes.
Ultrasonic point sealer QP-01 makes it easy to weld felt and non-woven fabrics.
No glue or sewing machine is needed to make cute Halloween decorations if you have ultrasonic sealers.
It doesn't take much time and the operation is easy, so it might be fun to work on it with your kids.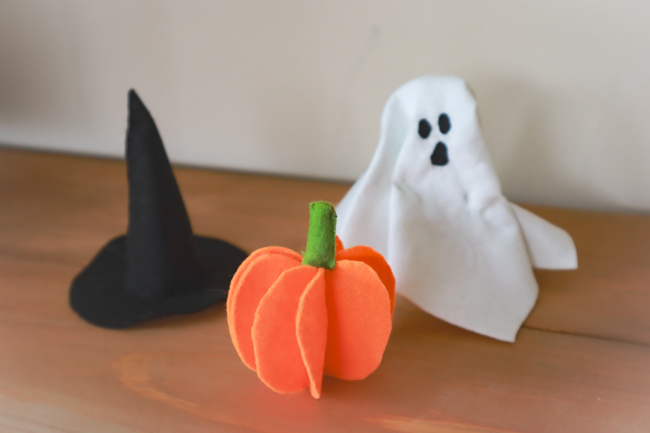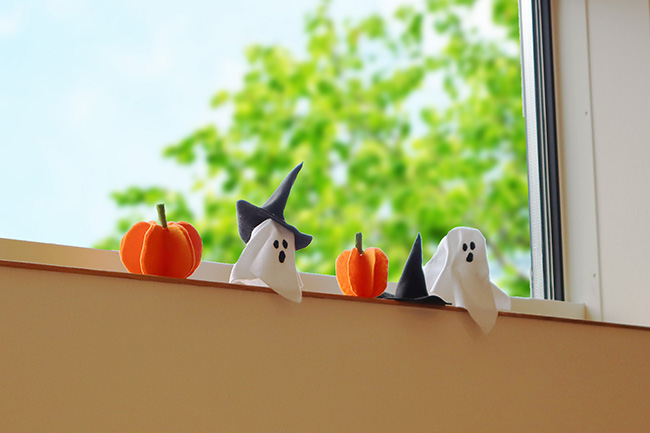 How to make
Items
-Felt (polyester)
-Scissors
-Ultrasonic point sealer QP-01
Jack-o'-lantern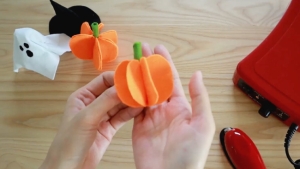 1.  Cut 4 pieces of orange felt.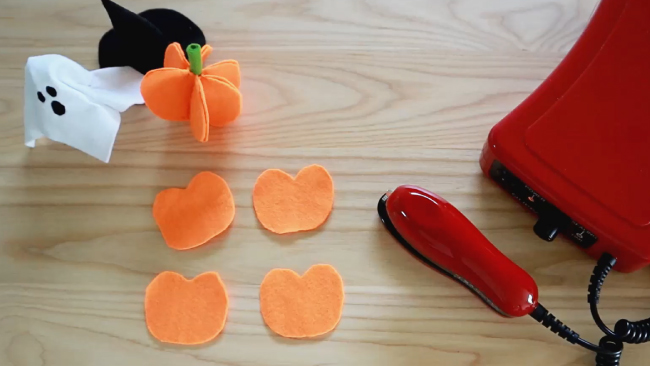 2. Weld felt with QP-01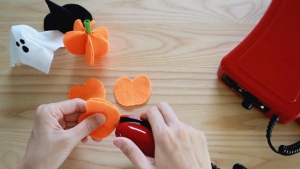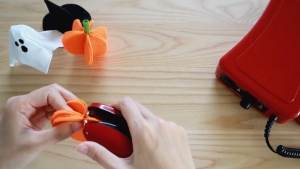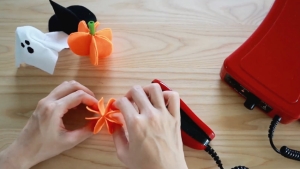 3. The stem part is made of green felt.
Roll up and make it into a stick shape and then weld it.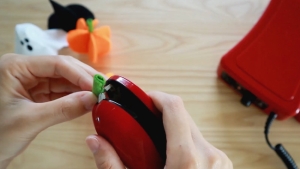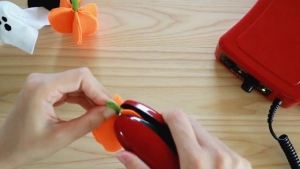 The jack-o'-lantern is done.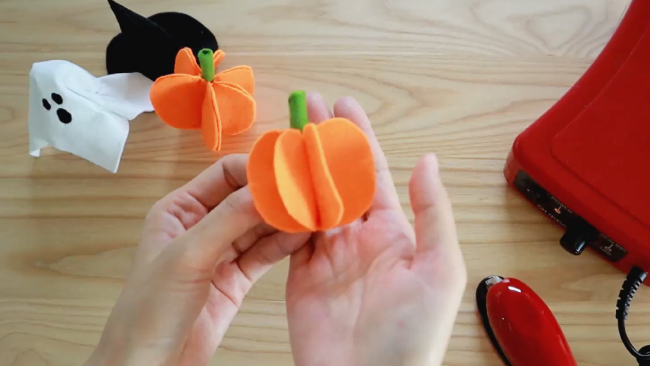 Ghosts
1.  Cut white felt to the desired size.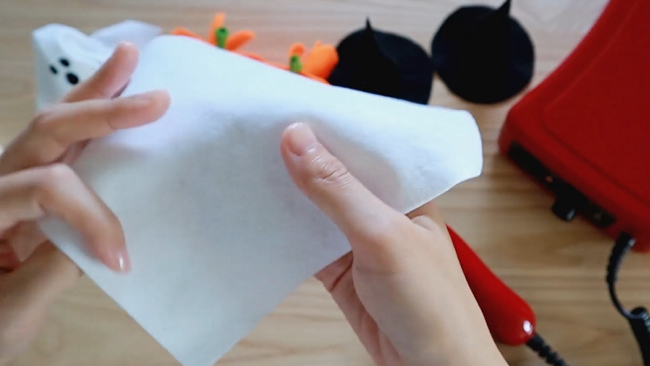 2. Weld while making wrinkles to form the shape of a ghost.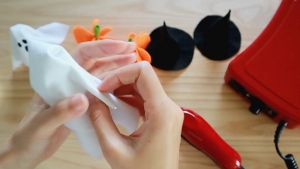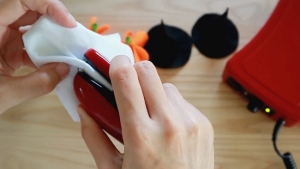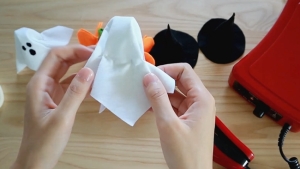 3. Make eyes and mouth with black felt and weld them together.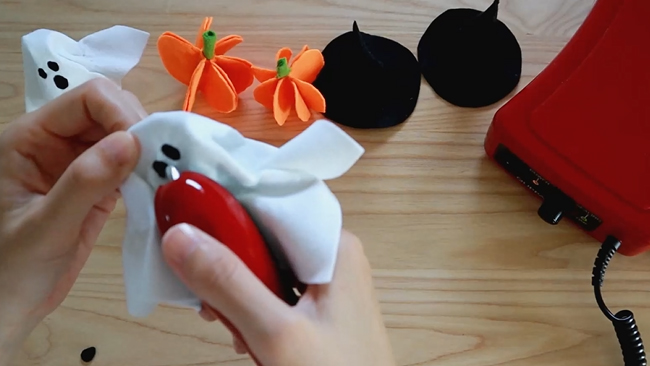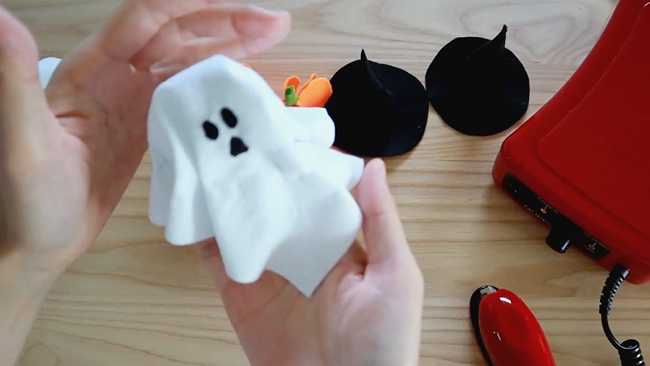 Witch's hat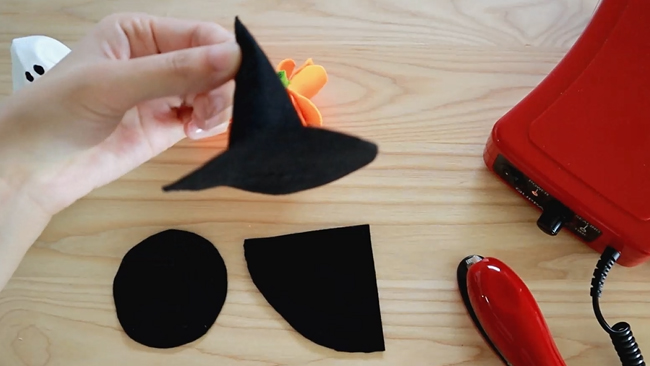 1. Cut black felt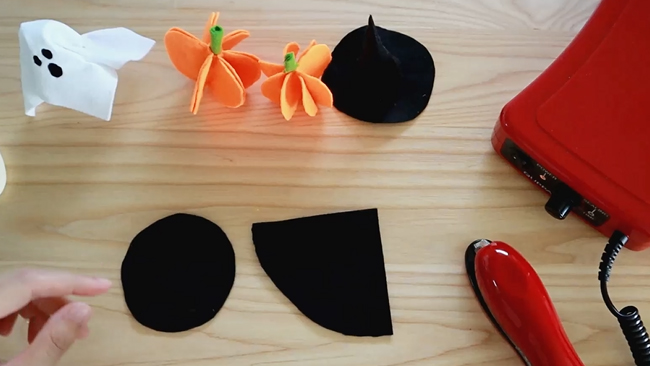 2. Welding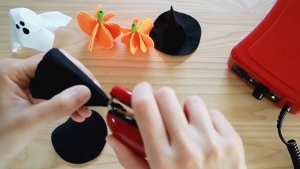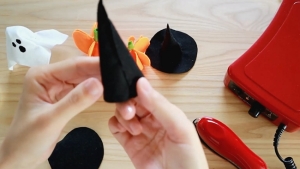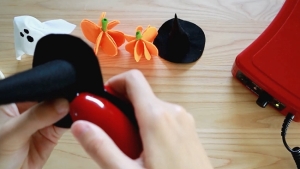 3. Finish!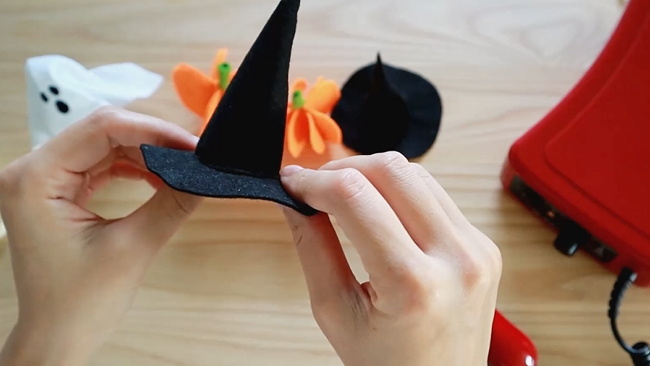 Let's enjoy Halloween arrangements with Ultrasonic point sealer QP-01.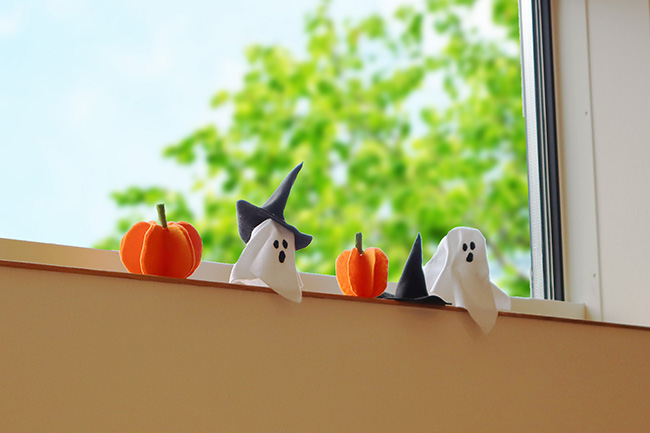 ■Features of Ultrasonic point sealer QP-01
– Complies with CE standards
– Made in Japan
– Easy to use
Operation can be performed by simply holding the handpiece, anyone can use it easily.
– Ultrasonic welding can weld even a total thickness of 2 mm.
Ultrasonic welders can weld thicker materials more easily than heat sealers.
Heat sealers weld by applying heat from the surface, making it difficult to weld thicker materials.
The ultrasonic welder applies ultrasonic vibration to the inserted materials and welds them by frictional heating. Therefore, ultrasonic welders can weld thicker materials more easily than heat sealers.
■Product details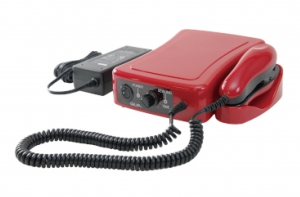 Product details; https://asahi-packaging.com/products/quppa/
**Please contact us for the price.
WhatsApp; +81 80-3582-0737
e-mail; info_e@asahi-sg.co.jp
We seek new merchandise for the Japanese market. We would like to help you deliver your products to Japanese customers utilizing our broad sales network in Japan. Contact us by email or the contact form below.
Packaging, Food Sanitation, Food Processing Devices, and Healthcare products

TEL:+81-52-671-5193

TEXTILE INDUSTRY-related

TEL:+81-76-423-8154