Packaging, Food Sanitation, and Food Processing Devices
Insect Catchers
How long does the adhesive strength of Mushipon Insect Catcher's Tape last?
1 year from start of use. When not in use, it is about 3-5 years.
Mushipon's adhesive tape is made by a special manufacturing process. It has a longer life than others.
---
■Product details
Insect Catchers Mushipon's adhesive tape
https://asahi-packaging.com/products/adhesive-tape-for-insect-catcher/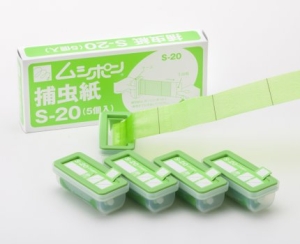 We seek new merchandise for the Japanese market. We would like to help you deliver your products to Japanese customers utilizing our broad sales network in Japan. Contact us by email or the contact form below.
Packaging, Food Sanitation, Food Processing Devices, and Healthcare products

TEL:+81-52-671-5193

TEXTILE INDUSTRY-related

TEL:+81-76-423-8154