Packaging, Food Sanitation, and Food Processing Devices
Electric Fish Scaler
Can Electric Fish Scaler AST-150 remove scales from any fish?
The blade of the AST-150 is tapered toward the tip, making it easy to use for different sizes of fish.
The shallow groove at the tip of the blade can be used for small fish, and the deep groove from the center to the end of the blade can be used to remove the scales of larger fish.
( The safety system works when removing scales from fish larger than 30-40 cm or with large scales.)
---
■Product details
Electric Fish Scaler AST-150
https://asahi-packaging.com/products/tascale/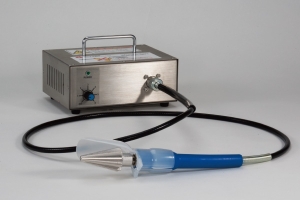 We seek new merchandise for the Japanese market. We would like to help you deliver your products to Japanese customers utilizing our broad sales network in Japan. Contact us by email or the contact form below.
Packaging, Food Sanitation, Food Processing Devices, and Healthcare products

TEL:+81-52-671-5193

TEXTILE INDUSTRY-related

TEL:+81-76-423-8154