News 2020/12/05
Notification of exhibiting at Alibaba Online trade show
Thank you for your interest in our products.
We are participating in Online trade show of Japanese Products 2020 of Alibaba.com
The next live stream is scheduled for December 9th, 19: 00-21: 00 (Japan time UTC+9).
Please take a look following website;
https://activity.alibaba.com/page/live.html?topic=9592e64a-38a3-437f-95fe-541ebeba6cbe&referrer=sellerConsuleShare
At the live show, we will demonstrate detailed products.
See you all live streaming:)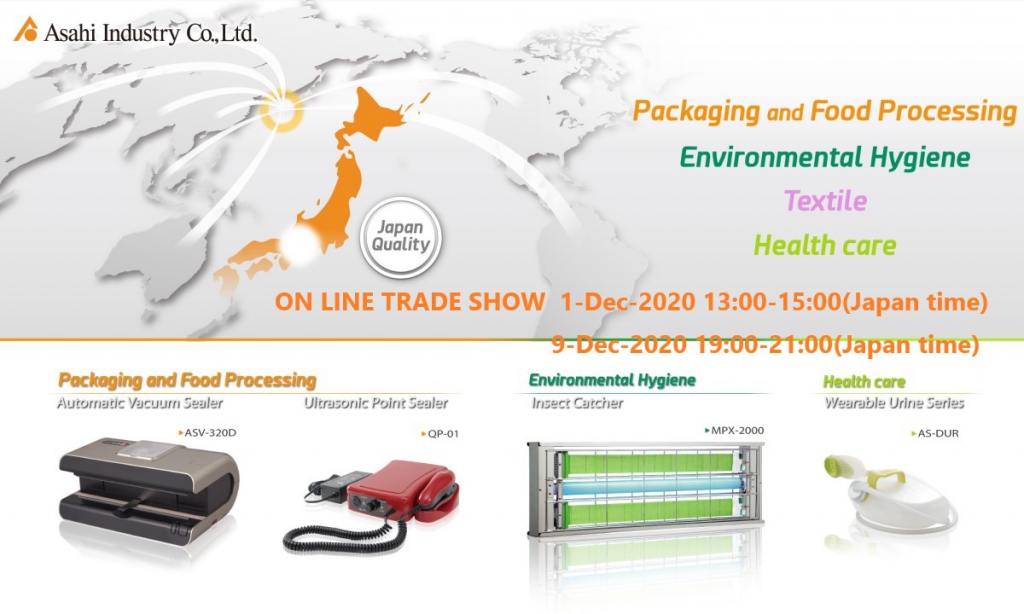 We seek new merchandise for the Japanese market. We would like to help you deliver your products to Japanese customers utilizing our broad sales network in Japan. Contact us by email or the contact form below.
Packaging, Food Sanitation, Food Processing Devices, and Healthcare products

TEL:+81-52-671-5193

TEXTILE INDUSTRY-related

TEL:+81-76-423-8154