Healthcare Products
Men's wearable urine collector AS-URI
Can the device hold the clip only? I am worried that the device will fall off.
The clip holds the clothes firmly and powerfully in place.
The receiver itself is held by underwear, etc., so it is unlikely to fall off.
It is recommended that you wear tight-fitting briefs-type or trunks-type underwear.
If you are concerned about the stability of the clip, you can use an optional garter or supporter.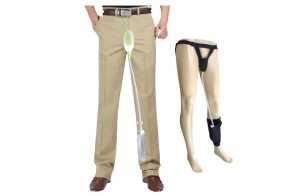 ---
■Product details
Men's wearable urine collector AS-URI S/M/L size
https://asahi-packaging.com/products/mr-urinar/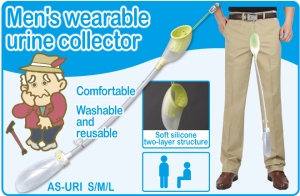 We seek new merchandise for the Japanese market. We would like to help you deliver your products to Japanese customers utilizing our broad sales network in Japan. Contact us by email or the contact form below.
Packaging, Food Sanitation, Food Processing Devices, and Healthcare products

TEL:+81-52-671-5193

TEXTILE INDUSTRY-related

TEL:+81-76-423-8154