Column 2023/07/05
Vacuum skin packaging with Vacuum sealer ASV-320D
Now in July, it rains a lot in Japan and is very humid and hot.
In Japan, there is a custom of eating eel in the summer, when the heat makes us lose our appetite.
Many supermarkets are selling eels during this season.
This time, we propose a packaging method to make eel more delicious.
"It's like a skin pack⁉ Packaging using a vacuum sealer ASV-320D".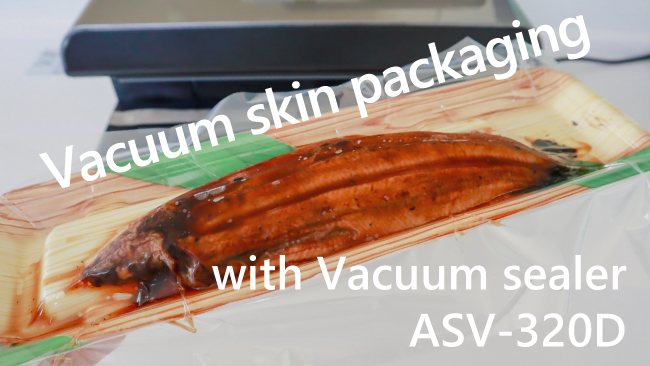 https://youtu.be/VcP2_UHmDL4
Key Benefits
Visual effect increases buying intention.
Vacuum packaging packs food products tightly. The silhouette and color of the foods are clearly visible, making it easier to show customers how tasty they are.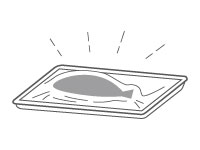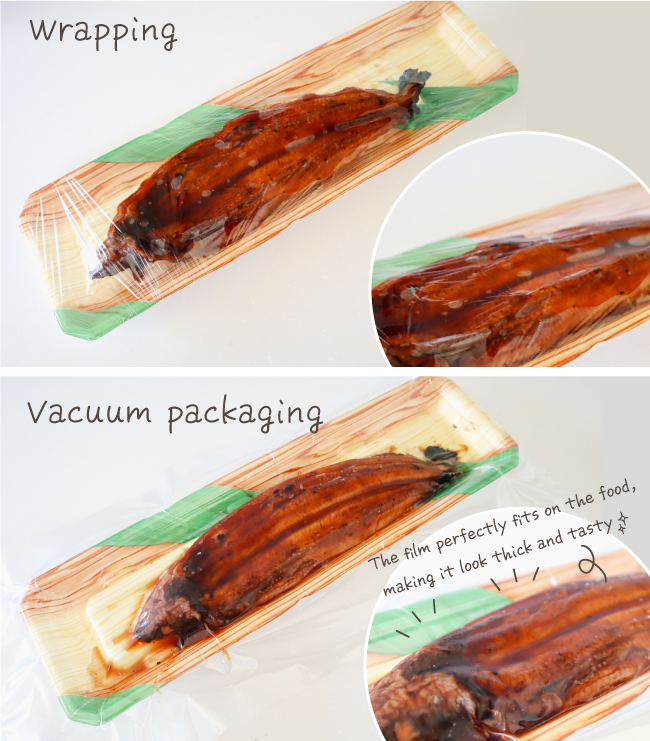 Can be differentiated from other products
Vacuum-skin-packaged products can be differentiated from other tray-packaged products, and can give a special appearance to the products.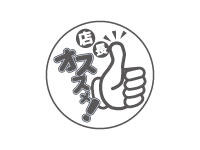 Keep food quality
Vacuum-packed bags have extremely low oxygen transmission, which keeps the flavor of the food inside locked in and protects the food from oxidation and drying out.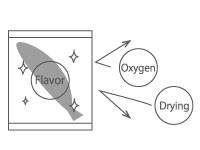 Easy to display
No matter whether the product is displayed vertically or horizontally, the product inside will not move and drips do not spill out. The product can be displayed in an upright position to attract the customer's attention, or in any other way that increases the customer's purchase intention.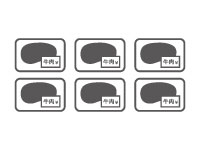 No worries about leaking drips.
Customers do not have to worry about their reusable bags getting dirty.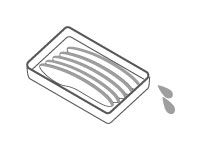 Low initial cost for equipment installation
Vacuum sealer ASV-320D is relatively inexpensive compared to commercial vacuum packaging machines and vacuum skin packing machines.
*The price may differ depending on the country.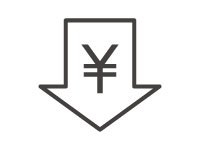 Features of Vacuum sealer ASV-320D
Easy to operate
ASV-320D is one touch fully automatic operation model.
It has only two buttons for basic operations. Start and select buttons. You can use your favorite mode as operation can be switched between the fully automatic and semi-automatic modes.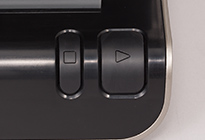 Modern and stylish design
Modern and stylish design that does not look like a commercial vacuum sealer. The compact unit won't take up much space in a store or kitchen.
Unit size:W 394×D 266×H 175.3 mm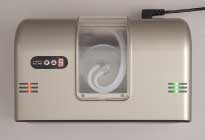 Powerful vacuuming force
The vacuuming performance is – 80 kPa. ASV-320D is a compact but powerful vacuum sealer.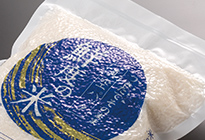 Can vacuum and seal even highly moist contents
ASV-320D is equipped with an in-built water collection cup. It can be used without any worries even if liquid enters inside the bag along with air.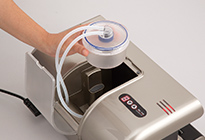 Easy to clean the nozzle
The nozzle of the vacuum unit is detachable and the portion in contact with the bag can be easily cleaned. You are able to use ASV-320D in clean conditions.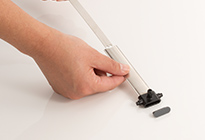 Both bags can be used
Both normal vacuum bags and embossed vacuum bags can be used, improving versatility and ease of use.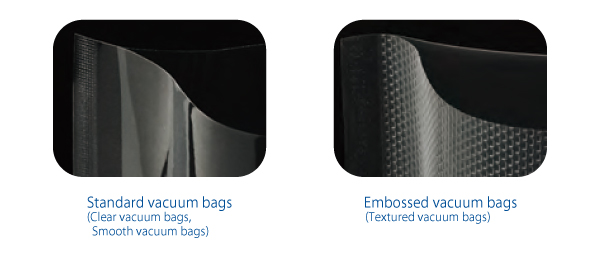 Can vacuum pack large bags
Because ASV-320D is a nozzle-type vacuum sealer, there is no bag size limit, and even long bags can be vacuum-packed.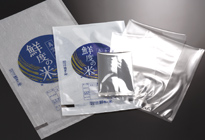 ‐Colum: "Vacuum pack a long bag with the compact vacuum sealer ASV-320D."
https://asahi-packaging.com/column_asv320d_longbag/
‐Video:

Supports all (100-240V)
You can use ASV-320D anywhere in the world just by using tip plugs of different shapes.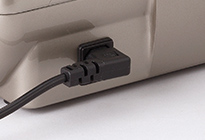 ---
Product's details
Two-in-one automatic vacuum sealer ASV-320D
https://asahi-packaging.com/products/asv-320d/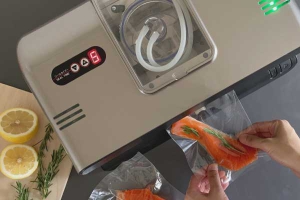 We seek new merchandise for the Japanese market. We would like to help you deliver your products to Japanese customers utilizing our broad sales network in Japan. Contact us by email or the contact form below.
Packaging, Food Sanitation, Food Processing Devices, and Healthcare products

TEL:+81-52-671-5193

TEXTILE INDUSTRY-related

TEL:+81-76-423-8154