ColumnVacuum Sealers 2023/08/18
[Sweet corn] Saving Summer Vegetables by Vacuum-Packing and Freezing, Good for quick cooking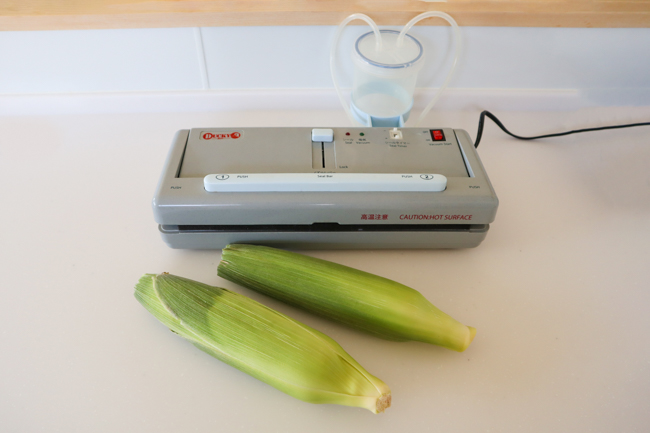 Sweet corn is a popular summer vegetable also for children.
The freshness and sweetness of sweet corn begins to lose from the moment it is harvested.
Corn is one of those vegetables that should be eaten as soon as possible after purchase.
We tested to see if sweet corn keeps its flavor if it is vacuum-packed and frozen.
1. Remove soil and dirty husks from the sweet corn and cut off the ends of the silk.
(Wrap with plastic wrap as I want to cook it in the microwave for Quick cooking)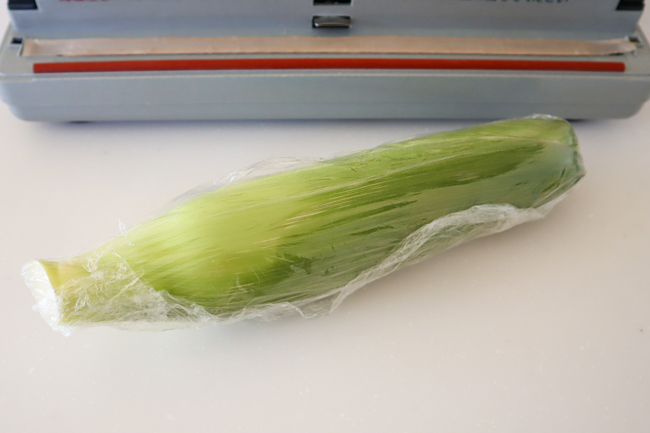 2. Vacuum packing
This time, we used the vacuum sealer DUCKY. For details on the DUCKY vacuum packer, click here.
Put the sweet corn wrapped in plastic wrap in the vacuum pouch and start to vacuum pack!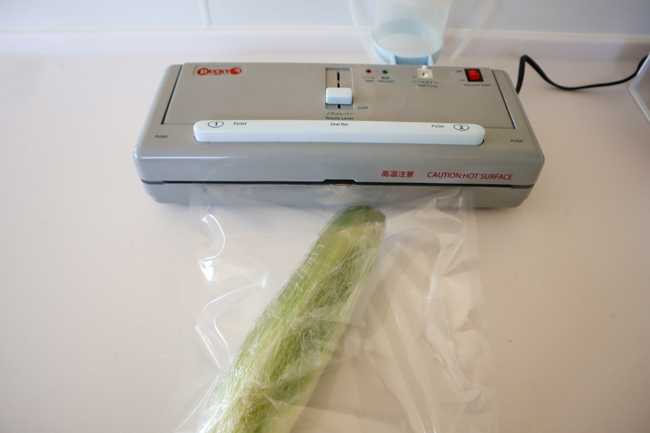 The air in the bag is released quickly.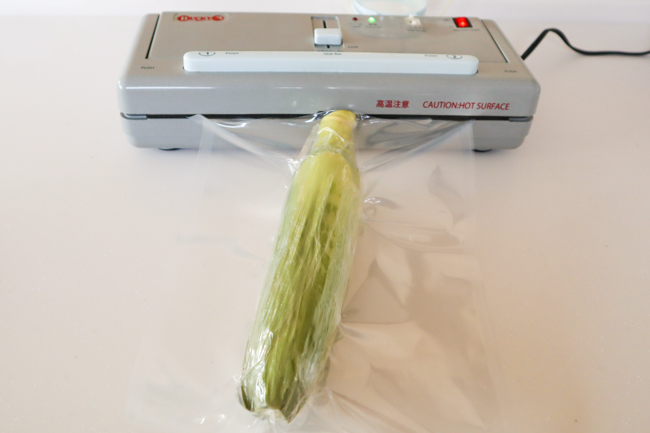 Completed.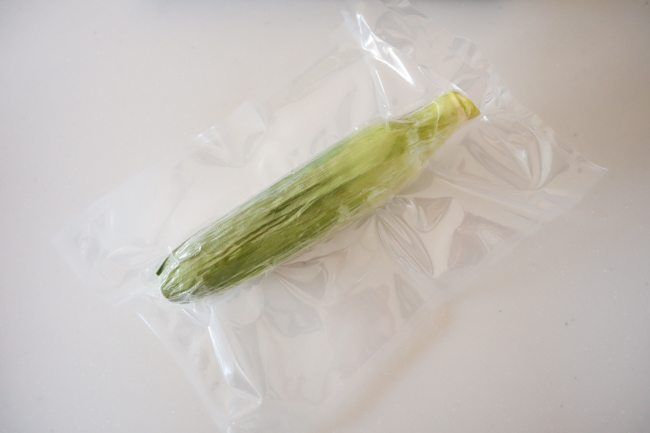 Store in the freezer.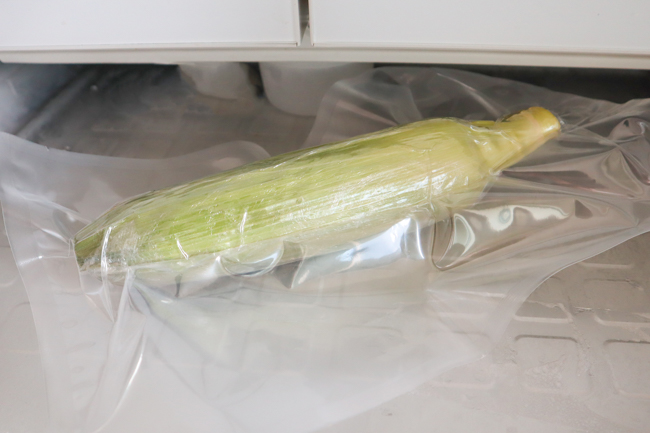 Two weeks later…
There is no frost on the sweet corn in the bag, it is not dried, and the flavor is preserved.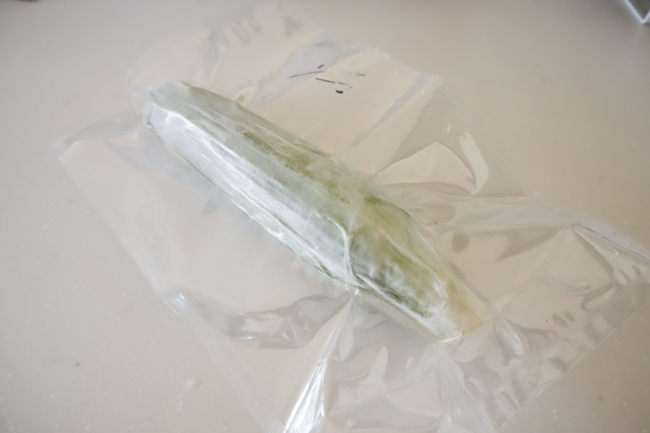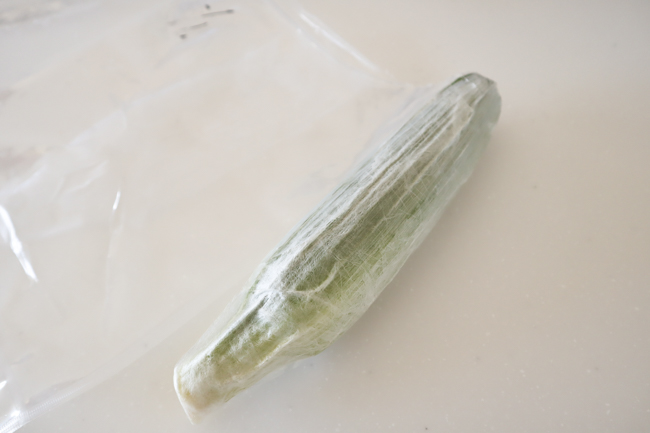 Take the sweet corn out of the bag, and cook it for 7 minutes covered with plastic wrap. *This may change depending on the microwave you use.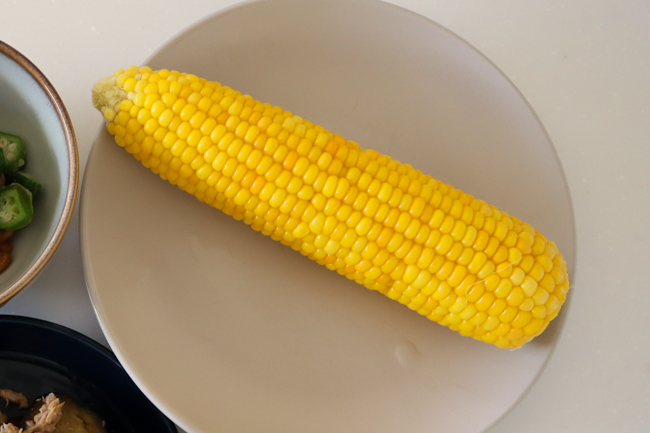 The texture and taste…
Texture: Slightly soft? It was a bit like over-boiling.
Taste: Sweet and delicious!
Although the texture was slightly reduced by freezing, the sweetness and flavor were maintained.
The preserved sweetness made it taste good even though the texture was softer.
This is a good way to store sweet corn if you get more corn than you can eat, or if you want to stock up and enjoy the sweet and tasty summer sweet corn for a long time.
【Product details】
Vacuum sealers
https://asahi-packaging.com/genre/vacuum-sealer/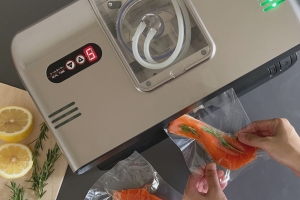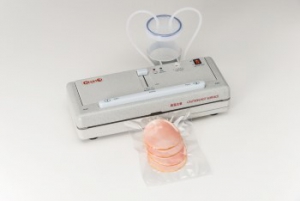 We seek new merchandise for the Japanese market. We would like to help you deliver your products to Japanese customers utilizing our broad sales network in Japan. Contact us by email or the contact form below.
Packaging, Food Sanitation, Food Processing Devices, and Healthcare products

TEL:+81-52-671-5193

TEXTILE INDUSTRY-related

TEL:+81-76-423-8154