ColumnVacuum Sealers 2023/08/18
[Okra] Saving Summer Vegetables by Vacuum-Packing and Freezing, Good for quick cooking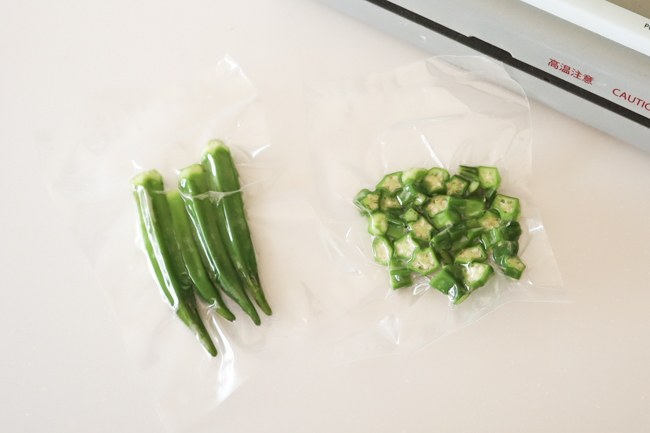 Okra is a popular summer vegetable in Japan.
It is probably one of the favorite summer vegetables for many people, both children and adults.
Now is the season when we can enjoy delicious Japanese okra at low price.
After 4 or 5 days in the refrigerator, okra may start to turn black or become limp.
We tried testing whether okra can keep its good taste by vacuum-packing and freezing it.
Vacuum-packing and freezing
1.  Preparation
Cut the end of the hard stem and cut around the end.
Put salt on the okra and roll it gently on a cutting board to remove the fuzz.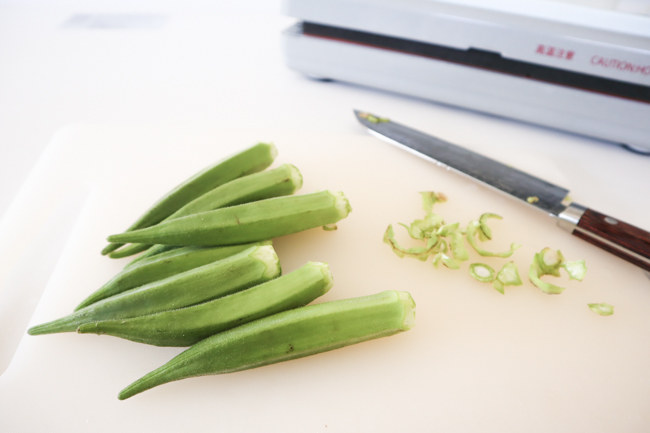 Put the wet okra on a heat-proof plate and cover with plastic wrap.
Heat in a microwave oven at 600W for 40 seconds to 1 minute.*This may change depending on the microwave you use.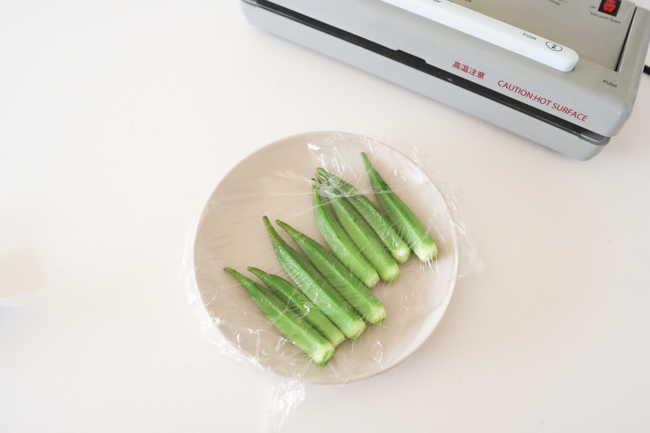 Once it is cooled from the cooked okra, vacuum pack and freeze.
You can cut okra into slices in advance and vacuum-pack them for quick cooking.
This time, we used the vacuum sealer DUCKY. For details on the DUCKY vacuum packer, click here.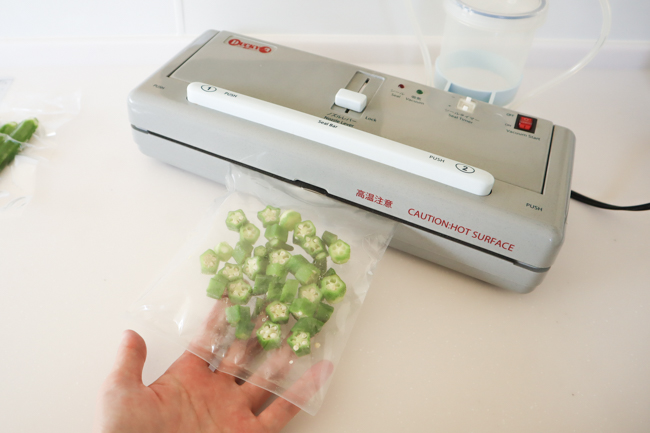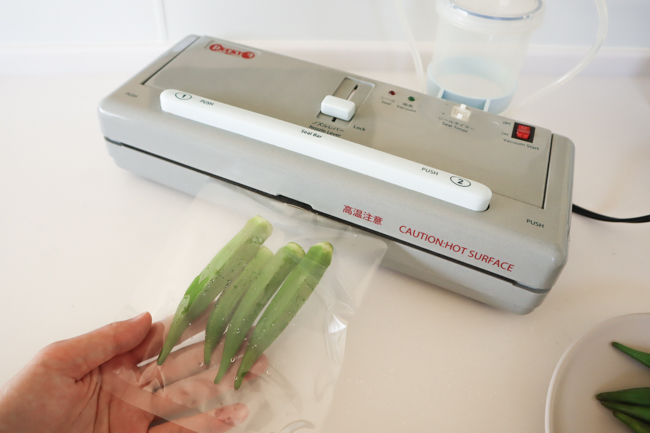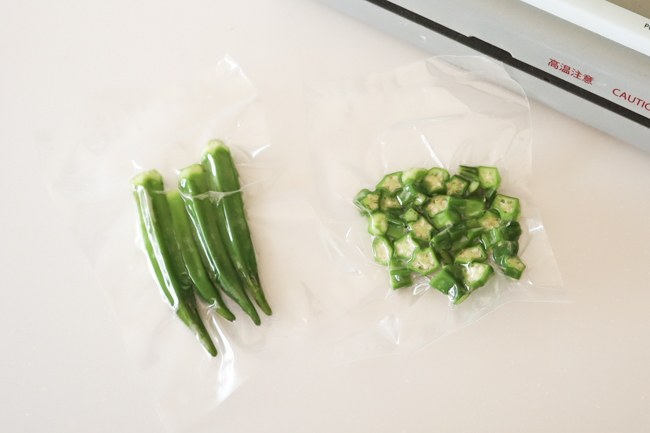 Vacuum pack and put them in the freezer.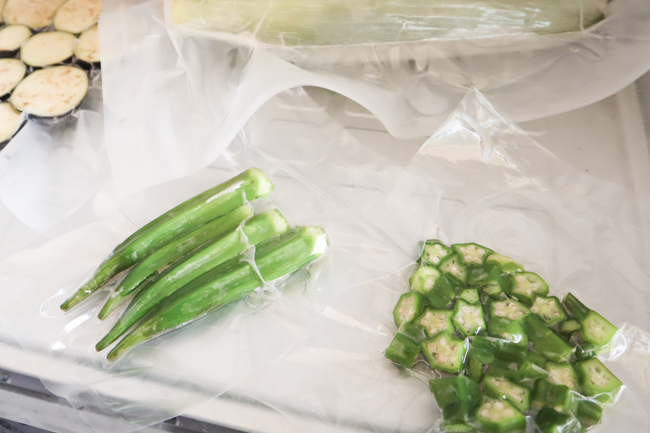 Two weeks later…
There is no frost on the okra in the bag. (= okra does not freeze-burn)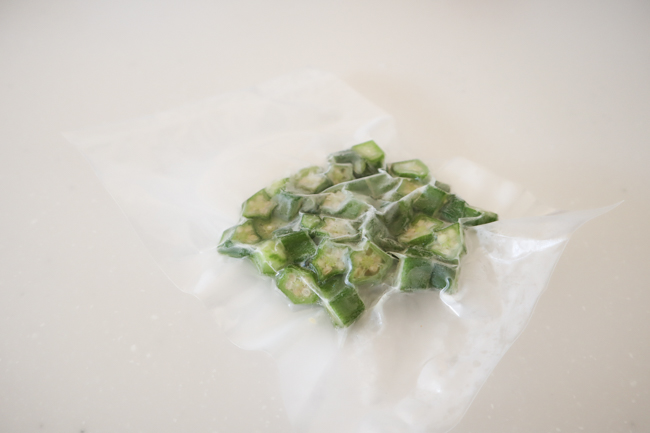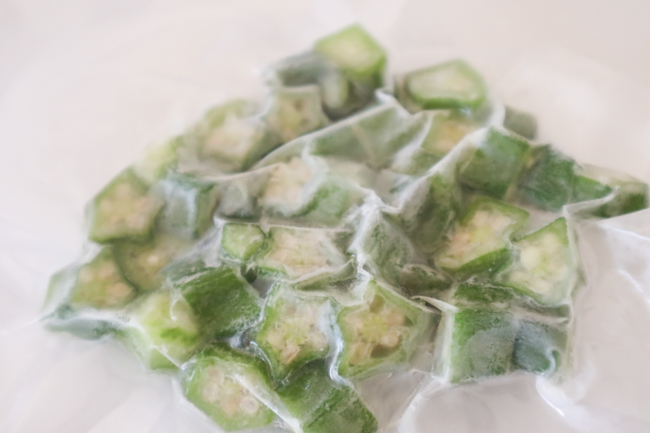 You can eat sliced okra on cold tofu or put it in Natto (fermented soybeans).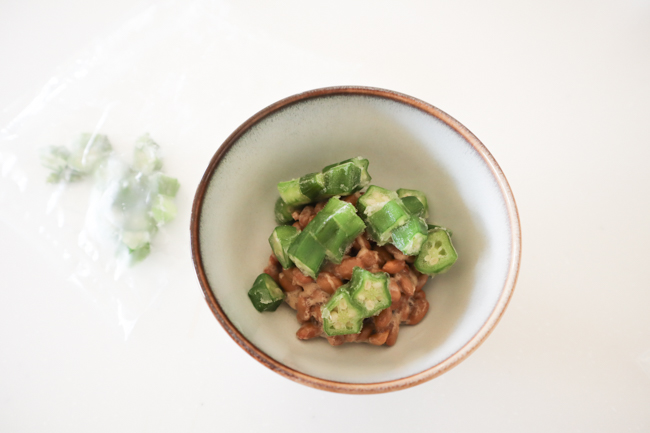 It will defrost naturally and quickly while you are preparing other meals.
The taste and texture remain fresh and delicious, and it's hard to believe that it was frozen.
If you have a family that loves okra, stock up while it's in season and vacuum pack it!
【Product details】
Vacuum sealers
https://asahi-packaging.com/genre/vacuum-sealer/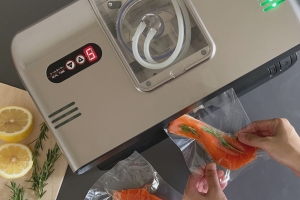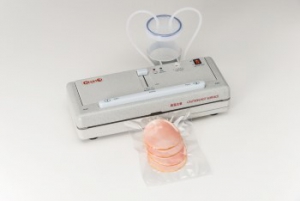 We seek new merchandise for the Japanese market. We would like to help you deliver your products to Japanese customers utilizing our broad sales network in Japan. Contact us by email or the contact form below.
Packaging, Food Sanitation, Food Processing Devices, and Healthcare products

TEL:+81-52-671-5193

TEXTILE INDUSTRY-related

TEL:+81-76-423-8154