PU Disc for DTY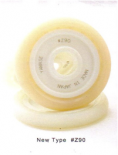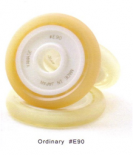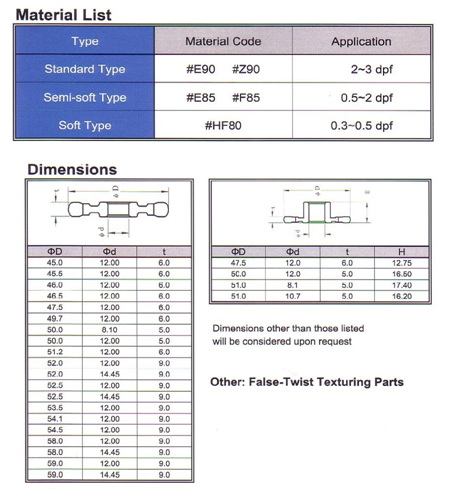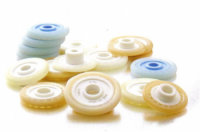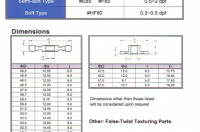 PU Disc for DTY / Polyurethane friction disc for draw textured yarn
Polyurethane friction discs / Texturing Discs / Polyurethane friction discs/ made in Japan /

Outstanding and reasonable cost PU Disc (polyurethane disc) is our range of products.

The Disc is superior to competitor's one at every points.
Stable performance on texturing process.
Please feel free to contact us for offer and sample.
Features
DTY Peformance comperison and Rubber properties comparison
Warning: count(): Parameter must be an array or an object that implements Countable in /home/asahi-sg/www/core/wp-includes/formatting.php on line 3238
Specifications
| | |
| --- | --- |
| Product Name | PU Disc for DTY / Polyurethane friction disc for draw textured yarn |
| Product Number | |
Product Lineup
New type #Z90

Ordinary #Z90
We seek new merchandise for the Japanese market. We would like to help you deliver your products to Japanese customers utilizing our broad sales network in Japan. Contact us by email or the contact form below.
Packaging, Food Sanitation, Food Processing Devices, and Healthcare products

TEL:+81-52-671-5193

TEXTILE INDUSTRY-related

TEL:+81-76-423-8154